June's Be Beautiful Apothekari: Einat
My "Be Beautiful": When I think about the women in my life, they come in all shapes and ages. To me, they are all beautiful, from friends in their 40s, 50s, 60s and 70s. I don't see their ages. I see their smiles, their experiences, their sense of humour, their love for their families. They remind me that just being here, sharing precious moments in our lives together, and laughing together…that is beautiful.
Einat, 48, Wife, Mother, Avid Gardener & Bonafide Crazy Cat Lady.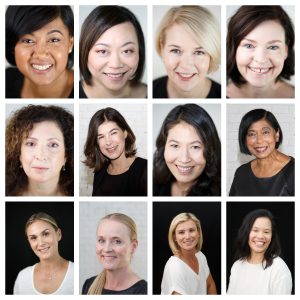 "I feel like I'm always washing my hands, and in the past year, I've noticed that the skin on my hands has become more dry than usual. I can chalk some of it up to the frequent hand washing, but probably some of it is age-related too. The first time I tried Apothekari's Shea Body Butter on my hands, I felt like someone put a loving pair of luxurious gloves on my hands! It is so nourishing, yet isn't greasy at all.  Plus it has a wonderful fresh citrusy scent. I keep a number of jars of it throughout my house so that I can use it whenever my hands need moisturizing."
Einat's favourite product is Apothekari Shea Body Butter.