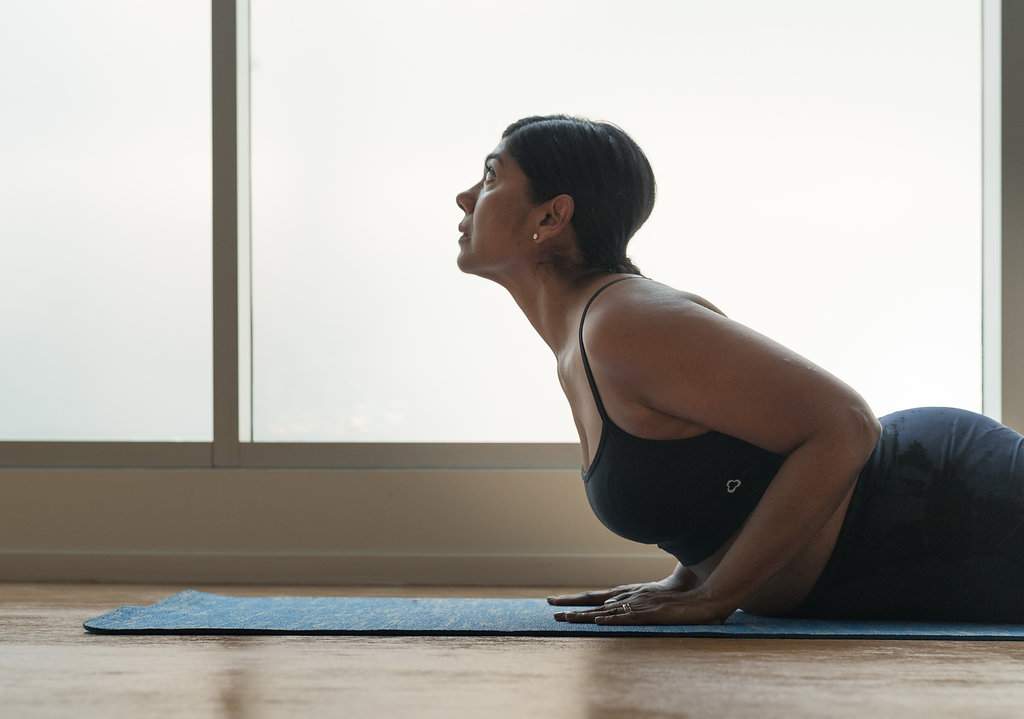 ---
In today's crazy, busy life, almost everyone I know is trying to find their way to calm. We're tired, we're stressed and we just don't have enough time to fit everything in. It's understandable then, why the default option of fast food meals, drinking too much and not exercising become the norm for many people. Throw in the demands of young children, aging parents, a stressful job and making ends meet and you may have a recipe for disaster.
Despite this, like many women I know, I want it all – a healthy family, a happy marriage and a successful career. And like others, in my attempt to have it all, there are things I've had to let go – the chaos that is my daughters' bedrooms, a tidy office – let's face it; a tidy house in general. Plus, there are things I love to do that I just don't have time for. Along with the letting go, and likely as a direct result of getting older, I am increasingly aware of the importance of staying healthy. I'm more mindful of what I eat, how much I drink and how much exercise I get.
---
---
I have friends who run, those who cycle and those who go to the gym. I know women who do Pilates, Pure Barre or walk for miles every day. Each of them has found their 'thing', the activity that keeps them sane, motivates them and keeps them coming back for more.
For me, that 'thing' is hot yoga. Finding my thing took a while. A couch potato at heart, I belonged to a gym for many years, attempted running and did aerobics. None of these really resonated with me. I found my thing later in life when a good friend, after months of cajoling, finally managed to get me to a hot yoga class. The funky smell? The sweaty bodies? The 37 degree Celsius room? Whatever it was, I was hooked. Fast forward 6 years and I've never looked back.
The hot yoga studio I belong to offers the Bikram Yoga Series, a sequence of 26 postures (asanas), practiced for 60 or 90 minutes. It is designed to work the entire body from head to toe with the increased room temperature aiding ones flexibility. You'd think with the same 26 poses for every class that things would get stale pretty quickly. Yet, I've never been bored. Each class differs depending on the instructor, my state of mind and even time of day. The amount of focus required to breathe consciously, concentrate on proper body alignment, and coordinate each movement while trying to improve each time means that you need a clear head. It's my time to slow down, calm down and let it all go.
Hot Yoga – it's my thing and it brings me calm. What's yours?
---
---
---