If you're a woman and have reached a certain age, it's inevitable that you'll go through menopause. This normal and natural part of the aging process is experienced by all women as they get older and impacts your health, including that of your skin. In this post let's look at how to keep your skin looking its very best.
It's Your Hormones!
In a previous post, we talked about five main hormones that can impact skin – estrogen, progesterone, testosterone, cortisol and insulin. Hormone levels fluctuate depending on a range of issues including stress, diet, sleep, our genes and menopause. At menopause – and the lead up period, perimenopause – a decline in estrogen levels is most implicated with skin health with progesterone and testosterone playing a smaller role.
Estrogen. Estrogen seems to have an impact on skin in several ways:

It is needed to produce collagen, a protein involved in the skin's structure and which helps to keep it firm and thick.
It has also been shown to boost the production of elastin, a fiber that helps give skin its elasticity.
The combined action on elastin and collagen lessens the appearance of wrinkling and helps to keep skin firm and tight.
Estrogen helps to maintain skin moisture by increasing the production of hyaluronic acid and can possibly help skin retain its ability to protect against external irritants.

Progesterone. Although this hormone isn't associated with skin health as much as estrogen,  declining levels of progesterone are associated with a reduction in skin elasticity, leading to skin sagginess.
Testosterone. Unlike estrogen and progesterone, women may experience an increase in testosterone at menopause leading to oilier skin and more breakouts.
What Happens to Skin at Menopause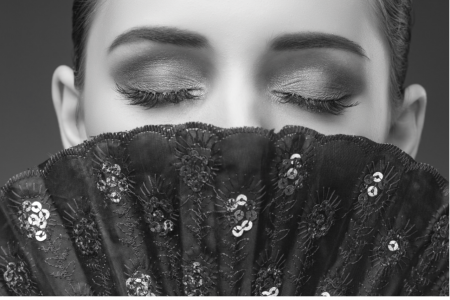 These are the main skin changes that women may notice at menopause and beyond:
Drier Skin
More Wrinkled Skin
Saggier Skin
Thinner Skin
Some women may experience oilier skin with increased breakouts due an increase in testosterone production.
How to Treat Skin at Menopause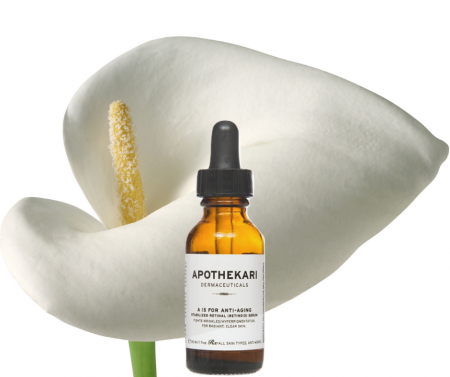 Skin benefits from gentle, effective products and a consistent routine regardless of what life stage you're at. At Apothekari, we subscribe to a 3 step skin care routine, which benefits most women. In addition to gentle cleansing, an effective UVA/UVB blocking sunscreen and topical antioxidants applied every day, it's important to manage the skin issues particular to an individual. Whether it's dryness, hyperpigmentation, wrinkles or age spots, it's important to find and use the correct products on a regular basis.
At menopause, retinoids (a class of ingredients derived from Vitamin A) are non-negotiable because they offer so many benefits to skin:
Boost collagen production to minimize the appearance of wrinkles and fine lines
Increase the skin's moisture content and reduce TEWL (transepidermal water loss) to minimize skin dryness
Decrease melanin production resulting in a more even and brighter skin tone.
Unfortunately, while retinoids are highly effective in helping to minimize the skin changes that many women experience at menopause, they can also be highly irritating. That's why we are so excited to offer A is for Anti-Aging, our retinoid serum formulated with retinaldehyde, which is the gentlest form of retinoid, while still being highly active to skin. Many of our customers previously unable to tolerate other forms of retinoids like retinol or prescription retinoic acid, can use A is for Anti-Aging because  retinaldehyde doesn't irritate or burn skin.
If you're ready for healthy & beautiful skin at menopause, consider A is for Anti-Aging and find out for yourself why we have so many happy and repeat customers.
If you've still got questions, get in touch. We're always happy to help you find the right skin care products to meet your needs.