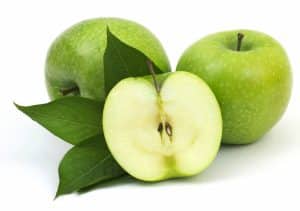 Malic acid (L) is an acid found in many tart or sour tasting fruits. It is used to flavor foods including sour candies and extends the shelf life of foods.  
In personal care products, it helps to lower the pH.  Known as an alpha hydroxy acid (AHA), it is used as a skin peeling agent to remove dead skin cells, thereby improving skin texture and reducing the appearance of fine lines and wrinkles. It also helps to boost collagen production and lighten skin pigmentation.
References:
J Vitam Nutr Res. 2005 Jan;75(1):54-60.
Found in:
AHA-Mazing Clean Exfoliating Cleansing Gel
Shade SPF 30 
Save
Save
Save
Save
Save