It seems fitting to end our Be Beautiful Apothekari Campaign this year with one of the strongest, most remarkable and beautiful women I know, my mother, Jackie!
My mother has raised me to believe in myself, follow my heart and take chances because life is too short to fritter it away. She has also been one of my biggest supporters and I'm grateful to have her in my life. This month, as we kick off our holiday season, I'm happy to celebrate this youthful, dynamic and vibrant woman.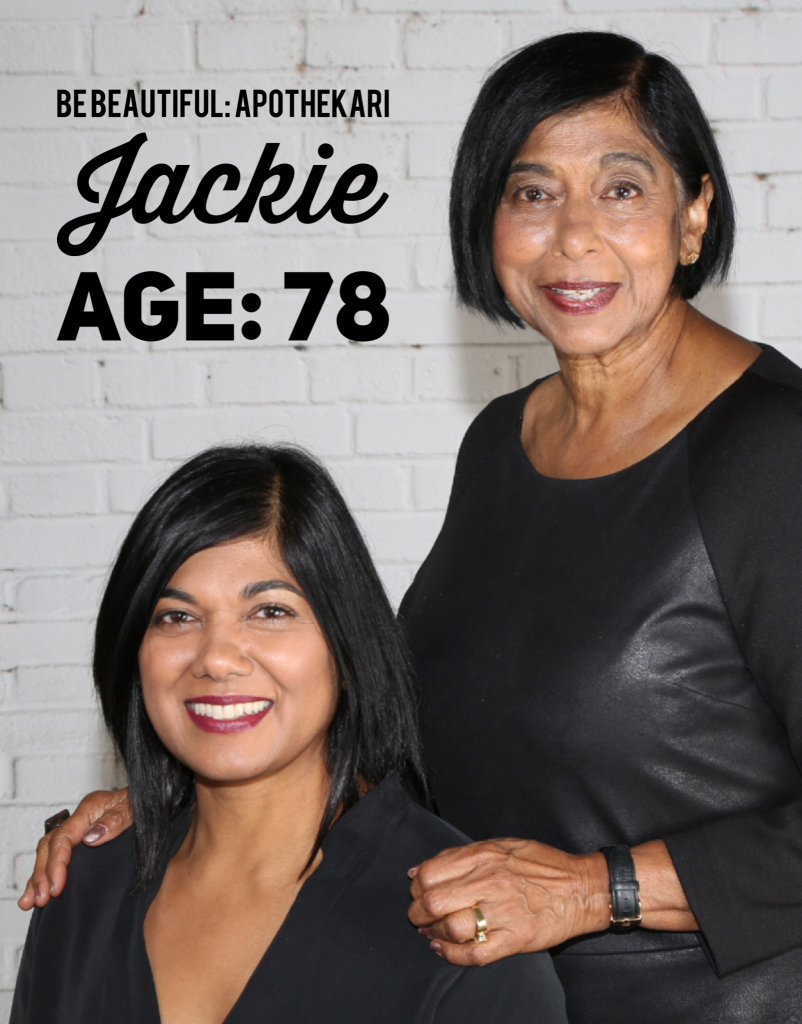 My "Be Beautiful": "Being beautiful is living life on your terms and seeing that reflected in the eyes of your grandchildren."
Jackie, 78. Wife, Mother, Grandmother, Free Spirit, Merrymaker.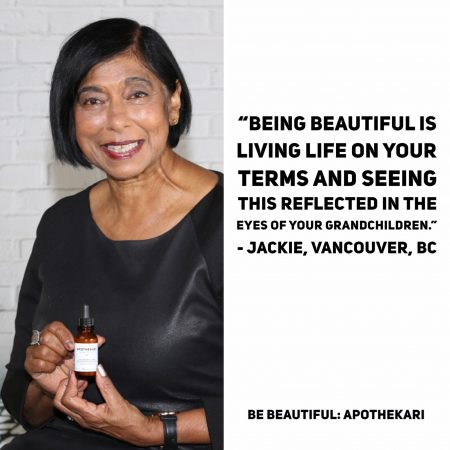 Jackie uses the full range of Apothekari treatments and has this to say about A is for Anti-Aging.
"My favourite product is A is for Anti-Aging which helps keep me looking as young as I feel. Regular use has diminished wrinkles and fine lines, brightened my skin tone and given me a radiant glow. It's a beauty essential!"