OCTOBER'S Be Beautiful Apothekari: Sara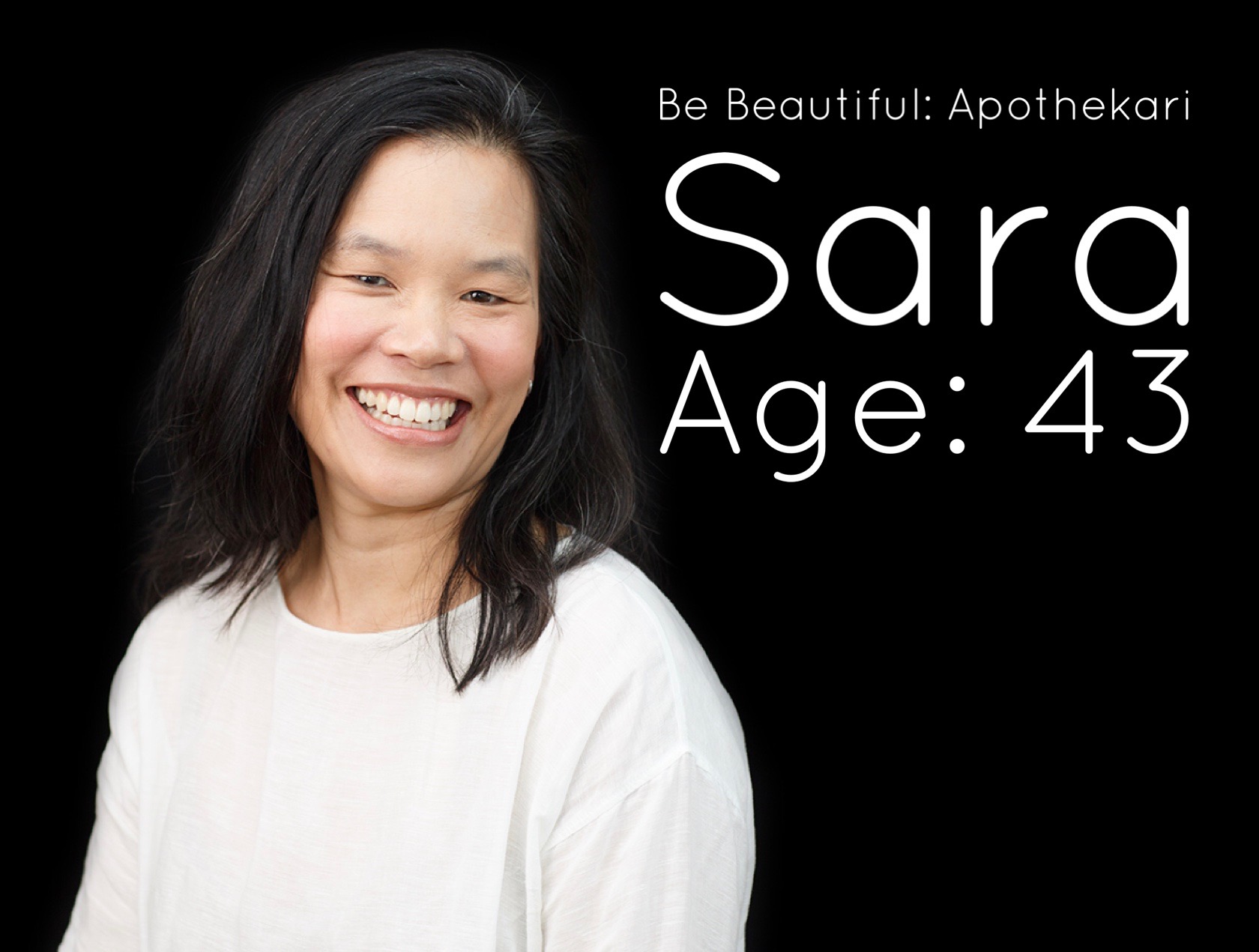 My "Be Beautiful": Being beautiful is when you can express your true self – values, personality, style and whole being – without fear of repercussion or judgement. Confidence, authenticity, joyfulness and curiosity all contribute to my idea of what being beautiful is.
Sara, 43, Adult Educator, Communication Coach & Budding Entrepreneur Spark Language Coaching , Mom to 3 Amazing Boys, Partner to 1 Amazing Husband.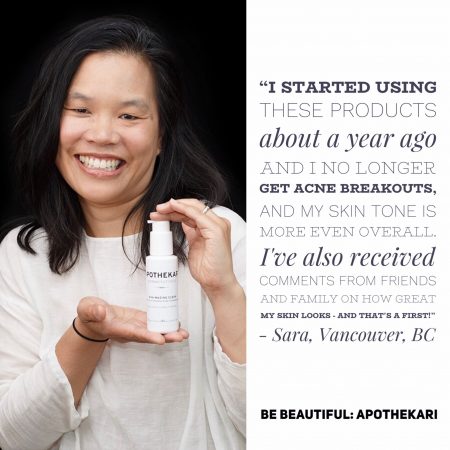 "My favourite Apothekari products are the AHA-Mazing Exfoliating Cleansing Gel, the Bespoke Vitamin C 10% Serum, and A is for Anti-Aging Retinal Serum.
I started using these products about a year ago, and I no longer get acne breakouts, and my skin tone is more even overall. I've also gotten comments from friends and family on how great my skin looks – and that's a first!"