When it comes to your skin and travel in hot weather, there is one thing that all experts agree upon – bring the sunscreen!
As the countdown begins for our long-awaited family trip to Cambodia, it's down to the nitty-gritty. All the details are done – flight booked, hotels arranged and various excursions mapped out. Now, what to pack. Like many travelers these days, I'm foregoing checked luggage for a carry-on. In addition to it being less costly, the convenience of avoiding checking in your bags and then waiting to collect them on the other side outweighs the luxury of having a different outfit to wear every day. Besides, you're never going to see the same people every day (except for your family and they won't care) and when it's hot out, it's easy to wash and wear.
I'm still tweaking my clothing for my tropical getaway, but my skin travel bag details are nearly finalized. Here's what I plan to pack:
If you think I've forgotten the moisturizer, it's one product that I generally skip when travelling to hot climates. My face loves the humidity and dryness is never an issue. However, when it comes to my body, especially my legs, that's a different story. Especially if I've been out in the sun all day. Apothekari Shea Body Butter (transferred to a smaller jar) helps to alleviate dryness. Not a surprise at all, but perusing skin care products when I travel is something I love to do so I may come home with a treat or two.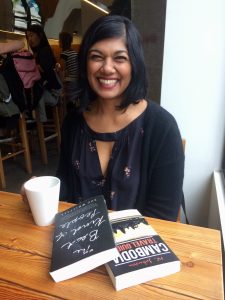 Now to get packing and arrange the very last details. Which novels am I taking – I devour them when I travel – how many pairs of shoes and oh, I mustn't forget the antiperspirant. If spring break takes you afar this year, bon voyage!