Our THANKS-giving Promotion has been extended till Sunday, October 16th. All online orders qualify for FREE SHIPPING + a 15 g sample of our DAILY INFUSION MOISTURIZER. No minimum purchase required. Code THANKS at checkout.
If you didn't know it before, you know now – I LOVE food! I love talking about it, dreaming about it, making it and especially, having someone else make it for me. Vacations, special holidays and family celebrations often involve discussion about what we'll be eating, sometimes months in advance. I blame this on my genes as my mother comes from a family of exceptional cooks. She is passionate about ingredients, techniques and flavours and was never one to shy away from experimenting while my sister and I were growing up. Our house was always scattered with copies of Gourmet Magazine (remember? no internet!) while my mother planned what she would cook next. Long before the word 'foodie' existed, we were being treated to multi-course French dinners including Beef Wellington, Coquilles St Jacques and decadent chocolate mousse.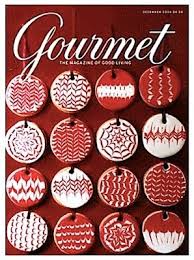 While I can't touch the passion that my Mom has for food and for cooking it at home, I have an appreciation for food that is thoughtfully put together, uses good ingredients and is flavourful. Cooking mainly falls to me in our house and as a busy business owner, I have had to come up with strategies to cope. Our meals include protein, lots of vegetables and healthy fats. One of our favourite and indulgent meals (and it's pretty easy too) consists of seared rib-eye steaks, oven fries and a salad – my girls always choose Caesar and the dressing has to be home-made. This meal has been our go to when we feel like something special without it involving too much fuss.
Vancouver Restaurants I Love Now
As for eating out, I have to confess that I easily tire of going to the same places. I like to try new spots and different food and thankfully in Vancouver we are spoiled for choice. Alas, the foodie upbringing means that very few spaces leave a lasting impression. Nonetheless, there are places I return to time and again. I gauge restaurants a lot by the value they offer. Do the service, food and ambiance match the price?  Whether it's a super high end dining spot or a casual neighbourhood joint, the cost of the meal has to correlate with what you get out of it. I expect to pay more at a splurge worthy place, but the restaurant better bring its A game! The following Vancouver restaurants have made an impression on me of late.
What are your favourite Vancouver restaurants?