You already know me as the face behind Apothekari, but what you may not know is that I'm also the founder of PhaMix.com, an online store that stocks a range of Pharmacist curated skin care solutions from head to toe.
PhaMix was launched in 2006, almost 12 years ago, a  long time when it comes to the internet! If you've visited Apothekari.com recently, you may have already noticed a little transformation. Apothekari.com now shares space with PhaMix.com – you can switch between the sites by clicking on the name and site link on the top left hand side of the site.
We're really excited to move on to this exciting next chapter and to celebrate this transition, we're doing a giveaway containing over $500 worth of products!

Welcome PhaMix.com
You may wonder why we've decided to merge the sites and it's really about being able to serve you better. We know that you're fans of Apothekari and while we offer a range of treatments to suit most skin types and needs, as a small brand, we cannot cover solutions for everything. Allowing you to access a wide range of skin care solutions, which I've personally curated, with one checkout, will hopefully help to simplify your shopping experience.
Beyond science-based skin care solutions for your face, PhaMix offers a range of high SPF suncreens, women's wellness solutions and effective body treatments. We will be introducing new products and brands to the store so make sure to sign up for the PhaMix newsletter (at the bottom of the site) if you'd like to stay current with our news. You will still be subscribed to our Apothekari newsletter, but
FREE SHIPPING remains at $75 if your cart contains $75 of Apothekari products. If you are not purchasing $75 worth of Apothekari products, a total of $125 (which can include Apothekari products) l gets you free shipping within North America.
All Apothekari orders will be processed on PhaMix.com moving forward. 
Enter to Win A Giveaway Worth Over $500!
We're excited about the merge of our two websites and we're doing a giveaway to celebrate it. The giveaway contains a range of top selling Apothekari products PLUS those at PhaMix and is valued over $500.00!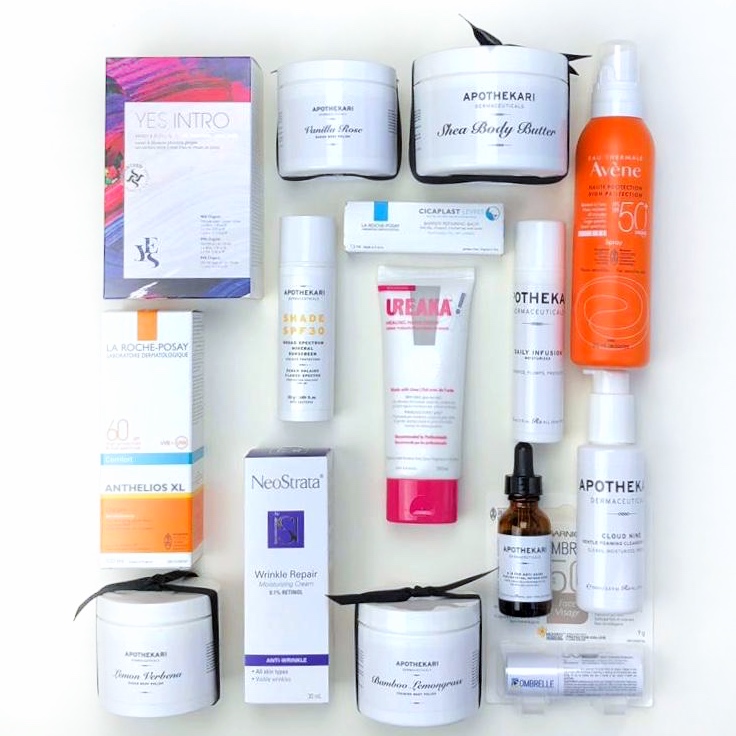 It's Easy to Enter and Details Are Below
The giveaway contains the following products:
Giveaway Contest Rules
Here are the contest rules:
The contest is open to anyone residing in Canada and the USA.
You will receive ONE entry for each follow across our PhaMix social media platforms – links below and on PhaMix.com at the bottom of the site. This includes shares and retweets. Please note that tagging is limited to three.
The contest starts now and ends on Saturday, November 10th, 2018.
The draw date will be announced on our social media posts and the winner will be notified after the draw is held.
GOOD LUCK ALL!