More Than Lip Service – Shop Vaginal Moisturizer
Fast, Long Lasting, Hormone Free Relief
Hydrate, Soothe & Rejuvenate. Alleviate Vaginal Dryness Symptoms.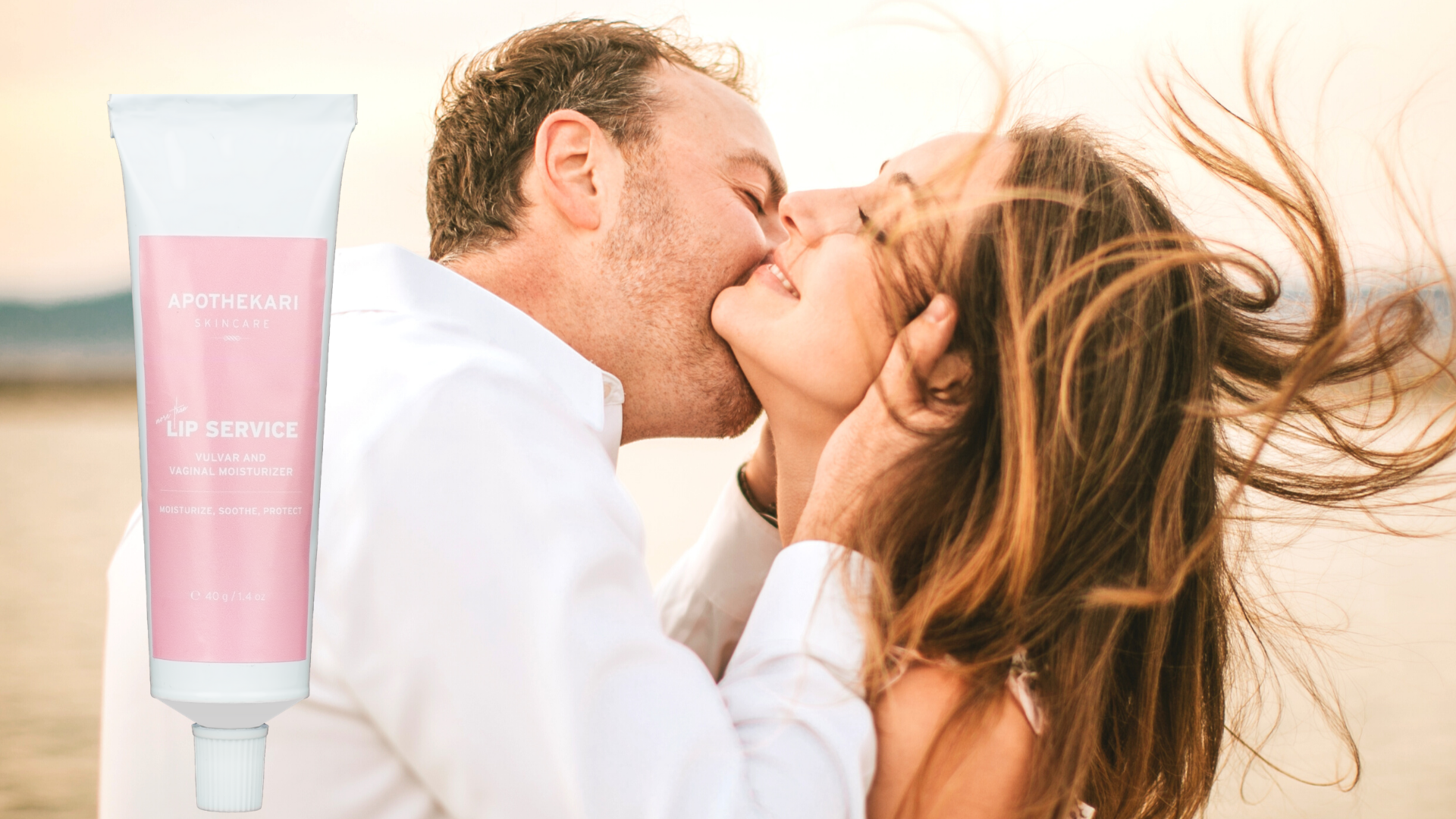 Embrace Life Again! Shop Vaginal & Vulvar Moisturizer
Immediate relief from the dryness, pain, itching & burning associated with vaginal dryness.
Adhesive technology attaches to dry vaginal cells. It stays on (but can be washed off with water), helping to deliver long-lasting soothing moisture to keep vulvar & vaginal tissue hydrated and discomfort-free
Hormone-free without the potential for associated side effects
As with dry skin on your face and body, regular moisturizing helps to prevent dryness from recurring. Learn about More Than Lip Service and shop Vaginal Moisturizer now. 
Here's What Our Customers Are Saying
I've tried prescriptions and other products that claim to help with vaginal dryness and none compare to this product. So natural and no added hormones or perfumes. A real game changer for me! Also BEST name for this!
I have tried every natural and drug store product for vaginal dryness in the past. Lip Service is by far the best product that I have ever used. It works immediately unlike the other products with hyaluronic acid as it has a thicker consistency then the other products on the market. I would highly recommend.
The More Than Lip Service Difference
More Than Lip Service Vaginal Moisturizer is formulated with two ingredients – hyaluronic acid and vitamin E. In clinical studies, this combination has been shown to help provide significant relief from vulvar and vaginal dryness.
Hyaluronic acid is an ingredient that helps to keep skin and tissues moist and that is made naturally by our bodies. However, its production declines as we age. This moisturizer is designed to replenish our levels of hyaluronic acid, which has been proven to significantly reduce the symptoms of vaginal dryness/atrophy (1).
A clinical study concluded that hyaluronic acid could be used in place of hormonal treatments to manage the symptoms of vaginal dryness. (2)
The formulation also contains a unique ingredient that allows it to coat dry skin cells, providing long-lasting moisture – up to 24 hours longer than other products! The lightweight coating creates a bond with vaginal and vulvar skin and can be washed off with water, so it stays on unless you don't want it to.
Just like treating dry skin on your face and body, a moisturizer can help to manage dryness on vulvar and vaginal tissue as well. Vaginal dryness may be a problem for women at any age, although it's more common in older women, especially after menopause when levels of the estrogen hormone drop. Whatever the cause, vaginal dryness can be extremely uncomfortable, leading to itching, burning, and painful intercourse. It may also lead to recurrent urinary tract infection.. Many women think they must just put up with it, but fortunately, it's treatable.
Learn More About More Than Lip Service Vulvar & Vaginal Moisturizer:
About Apothekari Skincare
Apothekari Skincare is a skincare company based in Vancouver, Canada. We formulate naturally safe products to promote healthy, beautiful skin!
Apothekari Skincare Products are free from:
Parabens
Silicones
Phthalates
Synthetic colorants
Synthetic fragrances
Animal testing (Cruelty free)
Formaldehyde preservatives
SLS (sodium lauryl sulfate) and SLES (sodium laureth sulfate)
* Save on shipping by picking up at Pure Pharmacy - 3750 Oak Street, Vancouver, BC. Free shipping starts at $75. We offer a full money-back guarantee if you are not happy with your purchase
100% Money Back Guarantee
Our formulations are designed to deliver results and we're confident that Apothekari will help your skin look and feel better. But, if it's not right for you, we get it. We stand behind our products and offer a full 100% money-back guarantee, no questions asked!
Because your skin renews once every 30 days, we recommend that you allow 4 to 6 weeks before assessing the efficacy of any skincare product.