Apothekari Press Coverage
We're grateful to all the publications and bloggers who have noticed us or tried our products and given Apothekari press or media coverage. If you are a journalist or blogger interested in reviewing Apothekari Skincare, or our founder, Sharmani, please get in touch. We're always happy to talk about clean beauty, safe skincare and healthy living.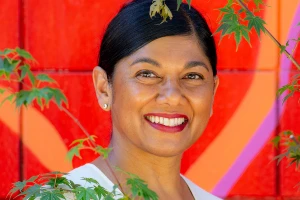 5 Lifestyle Tweaks To Support Your Journey Towards Better Wellbeing (July 2021)
There aren't enough conversations and information about the changes and challenges mature women navigate…

Beauty Review: Apothekari Skincare Body Products
(July 2020)
The things that really excited me about the Apothekari Skincare ethos was that they really put the focus on…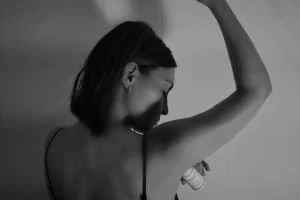 Why I'm Swapping My Antiperspirant for Deodorant
(April 2020)
"Enter Apothekari Skincare, which offers a deodorant, not antiperspirant. Not only is its natural deodorant free from…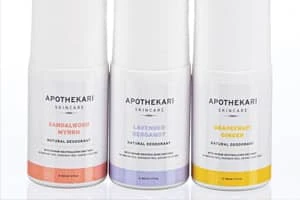 Beauty Without The Beast. Safe Beauty Products (April 2020)
Natural deodorant is a love-it-or-hate-it proposition.
Enter science-based Apothekari Skincare from Vancouver…

Apothekari pH Balanced Natural Deodorant
(May 2020)
"In short, I would buy this deodorant on my own as smelling like nothing is WAY better to me than smelling like "I'm covering up something" or…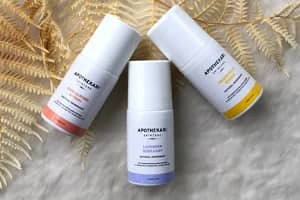 20 Under 20K

(April 2020)
"@apothekariskin. Natural deodorant is a product some shy away from due to the detoxifying stage (read: sweating out toxins) but, since you're spending time...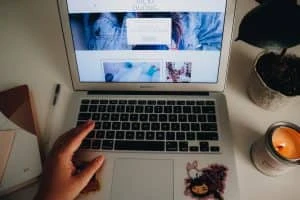 10 Under 10K Vancouver Based Business Perfect for WHF (April 2020)
"The new Apothekari deodorants are perfect for those looking to elevate their underarm game. Its roll on applicator means that it's wax-free…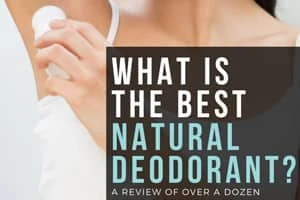 Natural Deodorant Review
(March 2020)
"…the Lavender Bergamot. And I have been using it for about six weeks. No burning, and equally effective. However, the scent...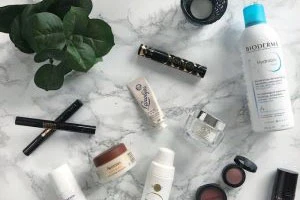 Recent Faves:
Winter 2020
(March 2020)
"I love Apothekari Skincare's natural deodorant so much that I did a giveaway for all 3 scents! As I mentioned in the post announcing...