Apothekari's female CEO, Sharmani Pillay, is trained as a pharmacist. With more than 30 years of pharmacy experience and 15 years in the skincare industry, we hope you'll agree that makes for some pretty solid qualifications when it comes to leading a skincare company.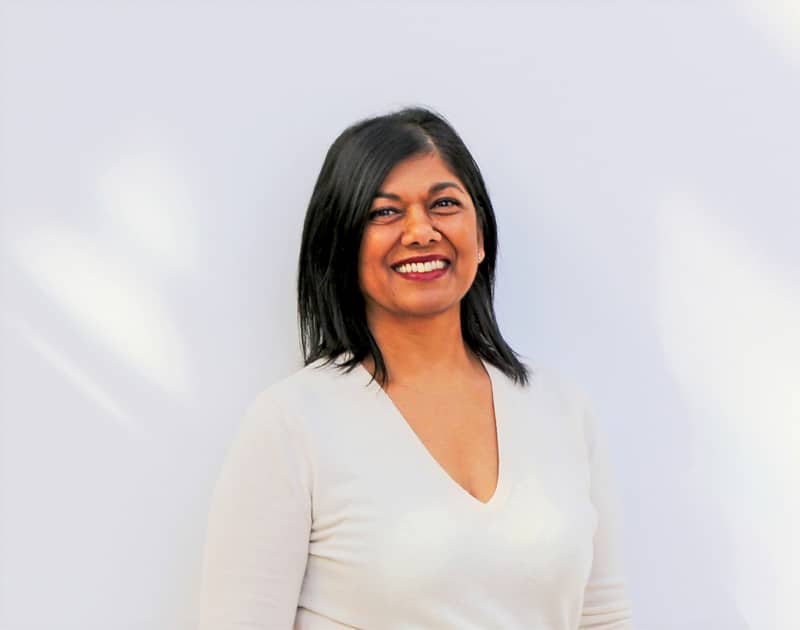 I'm passionate about women's wellness and have been helping women make sound healthcare decisions for over 30 years. Apothekari is formulated with the most effective ingredients and delivery systems, to result in highly active and safe products. Your time is precious so when it comes to skincare, I embrace a minimalist philosophy. This means fewer, harder working products, which give both immediate and long-term results, and which can be mixed and matched to your skin's changing needs. I'm excited to share my knowledge & expertise when it comes to improving the health of your skin and committed to bringing you the BEST skincare products. I hope you thoroughly enjoy using them!
Skincare Mission
Focus on Science
Like many women, Sharmani was fed up and frustrated by the confusion surrounding skincare. Surely there was a better way? She dug down deep, spending time researching ingredients and formulations and speaking to formulation experts. As a pharmacist, she knew that more did not always mean better.
A simple routine with fewer products, makes it more likely for you to stick with a regimen when it comes to your health. So, she approached skincare the same way, focusing on 3 essential steps: Prep, Protect & Perfect.
The result? Apothekari. This female founder created a line of naturally safe, science-based and high-performance skincare products made with time-tested and proven ingredients, combined with the best technology. Supercharge your skin's health, making it look and feel better.
100% Money Back Guarantee
Love your skincare or return it back to us within 30 days for a full refund.
Sharmani Pillay, Founder, Apothekari Skincare
When she's not busy reading clinical papers or researching new ingredients and technologies that can benefit skin, you can find Sharmani practicing hot yoga; cooking up a storm while listening to bad 70s tunes; or planning her next sunshine filled adventure. Sharmani lives in Vancouver, BC with her husband and two daughters.