Like so many other women over 40, I was frustrated, confused and overwhelmed when my skin suddenly started to change. I woke up one day, and it felt drier, looked lax and dull, and was even more sensitive, too.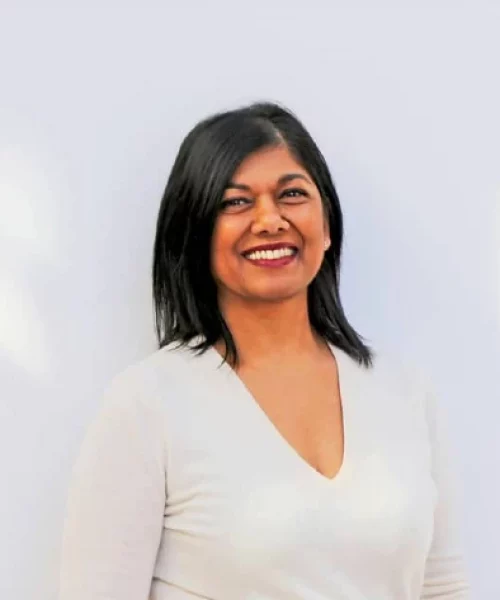 So I found myself on a mission to find products that would help my skin (and my self esteem!) feel better, but all the products I researched were made for 25 year olds who still had hydrated skin and collagen production working overtime.
I knew I needed something that could actually help treat and improve my mature skin.
I kept searching, looking for targeted treatments designed to address the needs of the skin of the age 40 (and beyond!) crowd. Plus, it wasn't just the skin on my face that needed help–I couldn't find products to treat ALL the skincare changes that a woman may experience as she ages, from dryness (on your face or down there), to body odor, to skin that's looking dull and has lost its glow.
Let's face it–there aren't enough conversations and information about the changes and challenges mature women navigate. The impact of hormonal changes associated with perimenopause and menopause mean mature women's skin has different needs compared to younger skin.
In 2017 I finally took matters into my own hands. I applied all my training and experience as a pharmacist and launched Apothekari to solve not just my own skincare problems, but bring safe and effective solutions to women like you.
One thing I learned from my years working as a pharmacist is that just like medication, great skincare products don't work if you don't use them. So, I eliminated those unnecessary, extra products and redundant steps that often make skincare routines overwhelming.
"Fear marketing is really effective, but there's also a place for truth, for honesty and integrity. All our products are made with proven ingredients and we avoid those known to be harmful, without ever trying to scare you into buying our products.
I created Apothekari to make it easy for you to stick to a simple skincare routine that actually works."
Sharmani
Pharmacist & Founder, Apothekari Skincare
100% Money Back Guarantee
Fall in love with your skincare or return it back to us within 30 days for a full refund.
Sharmani Pillay
Founder, Apothekari Skincare
Pharmacist. Hot yoga lover. Obsessed with bad 70s tunes and sunshine-filled travel.
Wife. Mom of 2 daughters. Proudly Canadian in the heart of Vancouver, BC.
I want you to get refreshingly positive commentary about mature women and aging with confidence and grace. (And practical skin and health care info, too). Sign up for our free emails, and I'll personally send you our Guide to Glowing Skin in Your 40s & Beyond as your gift for signing up.
Sign up here.