Clean Ingredients? Clean Products?
Let's Step Away From the Hype
Terms like 'clean ingredients' , 'natural ingredients' or even 'green' ingredients are often used to appeal to your desire for safety and health. And not because they really mean anything. It's why we stay away from using terms like these at Apothekari.
What Are Clean Ingredients?
When it comes to skincare, marketing buzzwords like "clean ingredients" and "natural ingredients" are often used to sell skincare products. This kind of marketing is designed to make you believe that the products you're buying are somehow safer or better than others.
It's a bit insincere because cosmetic products are regulated by authorities like Health Canada or the FDA in the United States, and in order to sell a product in these countries, it's up to the manufacturer to ensure that they are formulated appropriately. This means that:
They're safely made with adequate preservatives
That harmful ingredients are avoided
That formulations are stable.  
You shouldn't be suspicious of skincare products made by reputable companies because they are following the rules. I'ts not only in your best interest, it's in theirs too! Just because a blogger or social media star demonizes something, it doesn't mean it's dangerous to your health. (A lot of these so-called experts have no idea what they're talking about. Just sayin…)
Although many skincare ingredients have been vilified, there's often little truth to much of it. Myths get perpetuated and all of sudden, it turns into fact. 
Having said that, there are still ingredients that many of you would rather avoid in your personal care products. And it's for this reason (not that they are necessarily unsafe) that Apothekari is free from parabens, aluminum or synthetic fragrances, amongst others. Read more about that here. 
What we all do agree on is that animal testing is not cool! So we're pleased to say that Apothekari products are never tested on animals. Except the humankind of course!
Does Apothekari Use Clean Ingredients?
You already know that we believe the 'clean ingredients' label is misleading. As a company, we stay away from hype and buzzy catch phrases, so even though our formulations are made in specialized labs to ensure both the safety and efficacy of our products, we don't call ourselves a clean beauty company.
We prefer to focusing instead on the science. Our products avoid all harmful ingredients; not just the ones on the clean ingredients list. And just as important, we carefully select ingredients based on science and research to ensure they're effective as well.
Apothekari's products contain plant-based and organic ingredients like aloe vera, plant oils, shea butter and essential oils, as well as man-made ingredients such as retinaldehyde, l-ascorbic acid, sodium hyaluronate, niacinamide, alpha hydroxy acids and antioxidants.
We know that you care about what you put on your skin. That's why we have high standards for our skincare formulations. We're proud to offer products that you can feel good about using, but we're even prouder of the science and research that goes into creating them.
Trust us to do the research so you can relax and enjoy the exceptional results of our products. And if you don't like them, you'll be happy to know that we offer a 100% Money-Back Guarantee. 
Top Cosmetics Ingredients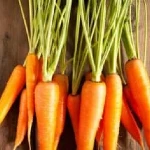 Retinal-Retinaldehyde
Natural form of vitamin A. Improves skin's firmness & elasticity; reduces appearance of fine lines, wrinkles & roughness; anti-acne properties. Gentler alternative to retinol or prescription options.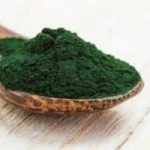 Algae Extract
Rich in alguronic acid, shown to increase cell regeneration and elastin synthesis. Helps to improve skin's firmness and elasticity.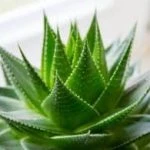 Aloe Vera
Rich in glycoproteins and soothing properties. Helps improve hydration and skin's natural moisture content. Softens and smooths the skin.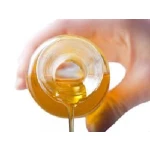 Polyglyceryl-4 Caprate
A combination of capric acid (coconut, palm) and glycein. Used as an emulsifier (helps ingredients combine) in soaps, shampoos and other personal care products.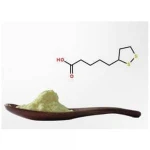 Alpha Lipoic Acid
An antioxidant that can help to regenerate other antioxidants, like vitamins C and E. Soothes skin.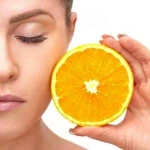 Vitamin C
(L-ascorbic Acid)
An antioxidant that protects against free radical damage, inhibits melanin production, & increases collagen production. Brightens, firms, improves skin texture and quality.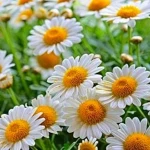 Bisabolol
Derived from chamomile. Anti-inflammatory action; helps to soothe and calm skin.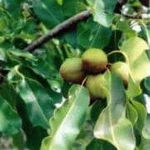 Shea Butter
Derived from the pit of the fruit from the karite tree. Rich in antioxidants. Deeply moisturizes, soothes & softens without greasiness.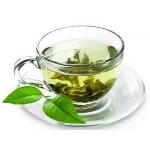 Green Tea
Potent antioxidant. High concentration of Epigallocatechin gallate (EGCG). Protects against free radical damage, skin soothing & may help improve appearance of sun-damaged skin.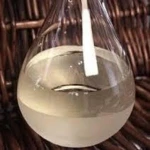 Capryl Glycol
Skin and hair conditioning agent that moisturizes and softens. May be used as part of a preservative blend.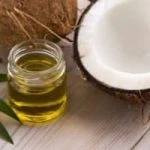 Caprylic Capric Triglyceride
Derived from coconut oil and glycerin. Source of fatty acids. Helps moisturize, soften & protect skin against moisture loss.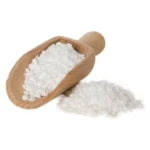 Cetearyl Alcohol
A fatty alcohol containing a mixture of cetyl and stearyl alcohol. Softens skin. Improves the ability to incorporate ingredients into formulations.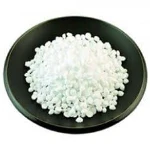 Cetyl Alcohol
Softens skin. Can come from coconuts or be made synthetically. Helps to thicken formulations and incorporate ingredients into formulations.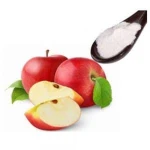 Ferulic Acid
Antioxidant found in plants & seeds. Fights free radical damage & helps to stabilize Vitamin C in preparations.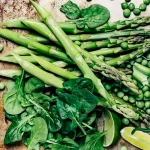 Lutein
Potent antioxidant. Protects against free radical environmental damage and can help improve skin elasticity.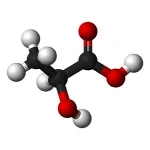 Lactic Acid
An alpha hydroxy acid (AHA) found in milk. Synthetic form used in cosmetics. Gently exfoliates, hydrates & brightens skin tone.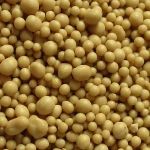 Saccharomyces Ferment
Enzymatic solution derived from vegetables. Helps to neutralize the smell of malodorous substances, including those caused by perspiration.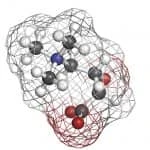 L-Carnitine
Naturally occurring amino acid. Antioxidant and exfoliating properties.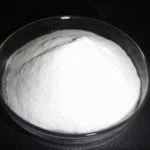 Pullalan
Naturally occurring substance derived from the fungus Aureobasidium pullulans. Gives an instant tightening effect to skin. Washes away after use.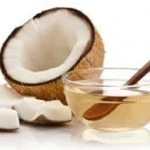 Coco Caprylate Caprate
Enzymatic solution derived from vegetables. Helps to neutralize the smell of malodorous substances, including those caused by perspiration.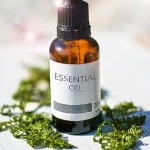 Essential Oils
Often contain antioxidant &/or anti-inflammatory benefits. Scents products; heals, anti-aging and skin-supporting benefits.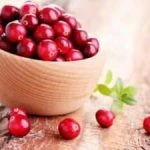 Pullalan Cranberry Fruit Extract
Source of proanthocyanidins, flavonols &anthocyanidins, which have antioxidant & anti-inflammatory properties. Help to stimulate the synthesis of collagen fibers, strengthening skin.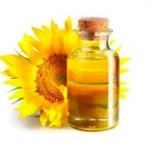 Vitamin E
Antioxidant naturally occurring in skin. Many forms – d-alpha tocopherol, tocopherols and tocotrienols. Helpsprotect against free radical damage & extend the shelf life of ingredients like oils.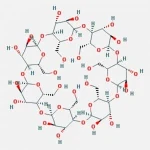 Cyclodextrin
A combination of sugar molecules. Soothes skin, reduces inflammation and irritation.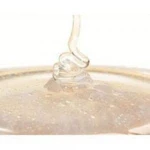 D-panthenol
An alcohol form of the B Vitamin, pantothenic acid. Attracts and holds moisture, improving the look and feel of skin.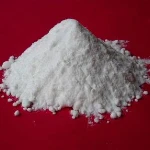 Fructooligosaccharides
Naturally occurring carbohydrates derived from cane or beet sugar. Also known as prebiotics. Help promote good surface bacteria, protecting skin from harmful invasions. Increase moisture retention.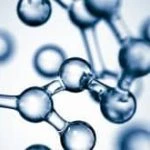 Hyaluronic Acid
Naturally present in body tissue, but declines with age. Retains waters & protects cell structures. Reduces the appearance of wrinkles and fine lines.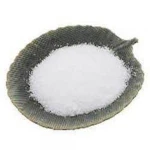 Niacinamide
An alcohol form of the B Vitamin, pantothenic acid. Attracts and holds moisture, improving the look and feel of skin.
Olive Leaf Extract / Olive Fruit Butter
Rich in fatty acids & squalene with antioxidant and skin softening properties. Can help protect against environmental damage.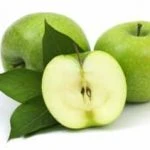 Malic Acid
An alpha hydroxy acid (AHA). Exfoliating properties. Improves skin texture & reduces the appearance of fine lines and wrinkles. Helps boost collagen production and lighten skin pigmentation.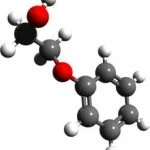 Rice Seed Extract
Numerous biologically active agents, including phytic acid, which provides gentle exfoliation.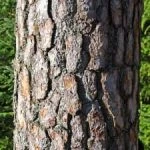 Phenylethyl Resorcinol
Antioxidant & skin brightening properties. Reduces the appearance of age-related sunspots & hyperpigmentation. Extremely effective as a moisturizer.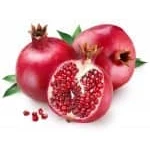 Pomegranate Juice/Oil/Extract
Rich in fatty acids, antioxidants, ellagic & punicic acids. Helps prevent breakouts, protects against free radical damage, lightens & brightens & stimulates collagen synthesis for thicker skin.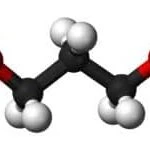 Propanediol
Derived naturally from a sustainable & renewable corn sugar fermentation process or synthetically. Hydrates skin and is well tolerated. Propanediol is a clear, thick liquid used to enhance the absorption of ingredients into the skin.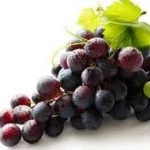 Resveratrol
Antioxidant compound known as a polyphenol & found in grapes and red wine. Helps prevent & repair skin damage caused by environmental effects. Some potential in helping to fight against skin cancer.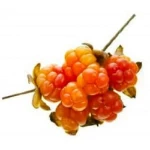 Cloud Berry
Seed Oil
A hardy plant rich in antioxidants including Vitamin C. It also works as an emollient to help soften and soothe dry and irritated skin.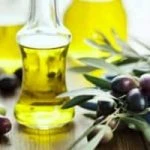 Squalane
Obtained from plant sources, including olives. Fatty acids give it emollient properties, helping to moisturize skin, without greasiness. Antioxidant rich to protect skin from environmental stressors.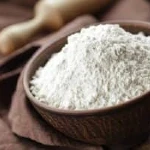 Xanthan Gum
A complex sugar produced through fermentation. Used to thicken emulsions. Offers some skin hydration properties.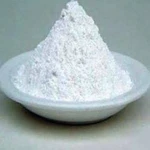 Zinc Sulfate
An important ingredient to maintain normal skin functioning. Some evidence to support its efficacy in treating acne.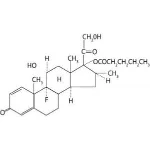 Lithium Magnesium Sodium Silicate
A synthetic silica-based clay consisting mainly of lithium, sodium, and magnesium. Used as a thickening agent and an absorbent.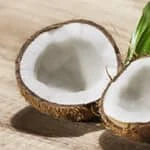 Sodium C14-16 Olefin Sulfonate
A foaming agent that is often derived from coconut.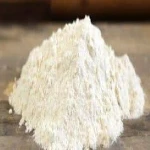 Tartaric Acid
An alpha hydroxy acid (AHA) found in grapes. Used for its exfoliating and antioxidant properties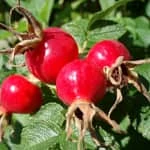 Fruit And Plant Extracts
Rich in nutrients, including vitamins, antioxidants & fatty acids. They may have anti-inflammatory, moisturizing, emollient, collagen enhancing or skin brightening properties amongst other benefits.