No, we're not ready to say goodbye to summer, but September's just around the corner, so this may be a good time to focus on how to transition your summer skin care routine, to one more suitable for fall.
Tip 1: Moisturize More Often
A lightweight moisturizer, gel or none at all may have served your skin well during the warmer months. However, as temperatures drop, the air becomes drier and you may need to amp up the hydration:
Try a thicker moisturizer, which may be more appropriate for skin during cooler weather. If you find it too heavy for daytime use, apply at night before going to bed.
Don't forget to hydrate body skin, which can also suffer from dryness and itchiness. Our Shea Body Butter is made with organic shea butter and infused with healing herbs, fresh oils and natural vegetarian waxes to heal dry, cracked and callused skin without any greasiness. Scented with a beautiful essential oil blend, apply it to slightly damp skin, which helps to lock in moisture.
Consider adding an oil to your routine. Our Antioxidant Face Oil features skin nourishing vegetable oils including Olkerii Marula Oil to deliver fatty acids, sterols and antioxidants that help to calm, heal and protect skin leaving it feeling soft and smooth and looking radiant. We love incorporating this into our nighttime routine during fall and winter.
Opt for a gentler cleanser.
Tip 2: Summer Skin Care Essentials Year Round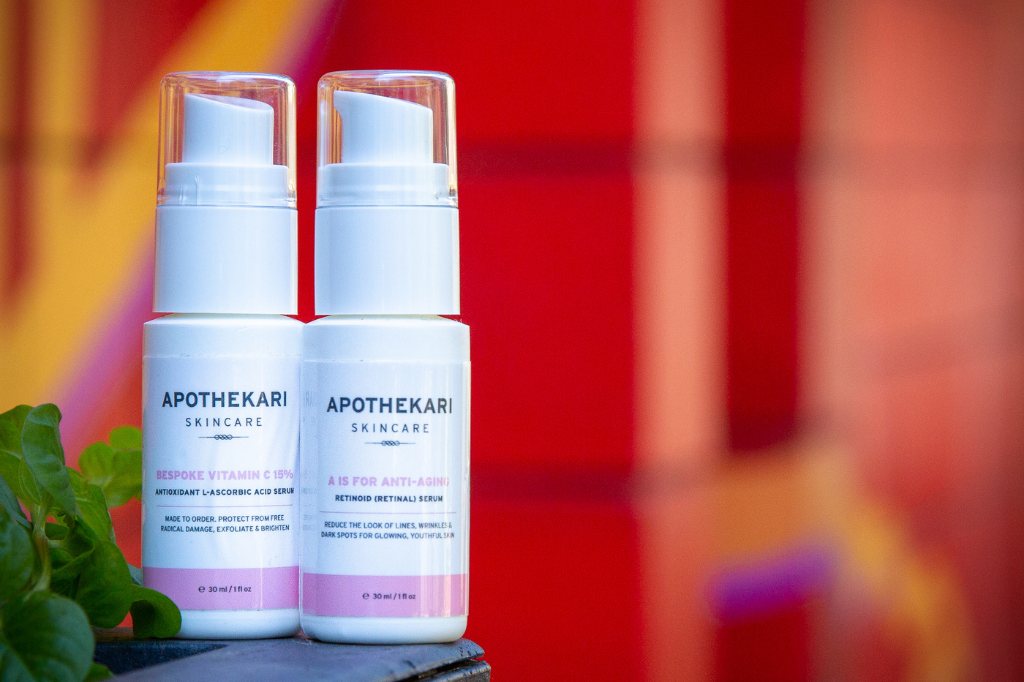 *Shade SPF 30 and Anti-Aging Skin Set have been discontinued. Our Radiant Skin Set includes both serums that were included in our Anti-Aging Set (just add sunscreen). For help choosing a sunscreen, check out our blog post:
Sunscreen Ingredients | What to Look For
. Regardless of the season, it's important to follow the basics of good skin care by protecting, preventing damage and perfecting skin year-round. Our Anti-Aging Set contains the 3 products that all skin types need to maintain healthy & beautiful skin:
A Retinoid Serum – A is for Anti-Aging. Formulated with retinaldehyde, a gentle and effective retinoid plus additional actives/ingredients to minimize the appearance of wrinkles and fine lines, brighten skin and protect against sun damage.
An Antioxidant Treatment – Bespoke Vitamin C Serum. Vitamin C plus antioxidants in a made to order serum that protects skin from the free radicals that can accelerate skin aging. Moisturizes and leads to brighter skin.
A Sunscreen – Shade SPF 30. A naturally safe, mineral based, zinc oxide sunscreen that delivers broad spectrum and non-whitening protection against damaging UVA and UVB rays.
Tip 3: Lifestyle Tips
While the right skin care products are important as you move from a summer skin care routine to one more appropriate for fall, lifestyle factors can help as well:
Opt for warm, not hot baths and showers. Hot water can lead to drier skin.
Invest in a humidifier if the air is exceptionally dry. Run it while you sleep, which will not only help to stave off dry skin, but also benefit dry sinuses, a problem some of experience during the cooler months.
Don't forget your feet and hands. Cracked hands and feet are not only unsightly, but can be painful as well. We like to slather on a moisturizer at bedtime before donning on a pair of socks or gloves to up the moisture factor.
What is your best tip for transitioning from summer skin care to fall?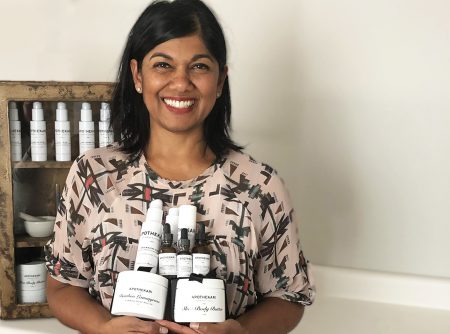 Autumn brings cooler weather and with it, a drop in humidity. Lower humidity makes for drier air, leading to even drier skin. Add in dry heat from radiators and your skin may start to react with dry, itchy skin and certain skin conditions such as eczema. To avoid an itch fest and to help keep skin looking and feeling soft and supple, we're sharing 3 tips to help you manage the transition of summer skin care to fall.