Our Canadian autumn festival is just around the corner and it's the perfect time to offer up a Thanksgiving gift to you! As a small business, we're grateful that you've stuck with us during this challenging time. Thank you for your support!
A Thanksgiving Gift to Thank You!
Until Monday, October 12, all Apothekari orders over $30 will include a full size sugar scrub (4 oz). Choose from Lemon Verbena or Vanilla Rose. Let us know your preference at checkout. And, we hope you understand if we make a substitution if your first choice isn't available.
*While supplies last. 1 gift per customer.
Softer, Smoother Skin & Pampering Too!
Apothekari Sugar Body Polishes are made with a base of shea and olive fruit butters combined with virgin coconut oil. Filled with nourishing ingredients, they leave skin well moisturized and protected. They're smooth and never drip excess oil, so they're easy to apply. Our body polishes are scented with a combination of essential oils, making them ideal for a pampering and aromatherapeutic experience in your bath. We hope you enjoy using them.
Bonus: A Healthy Holiday Offering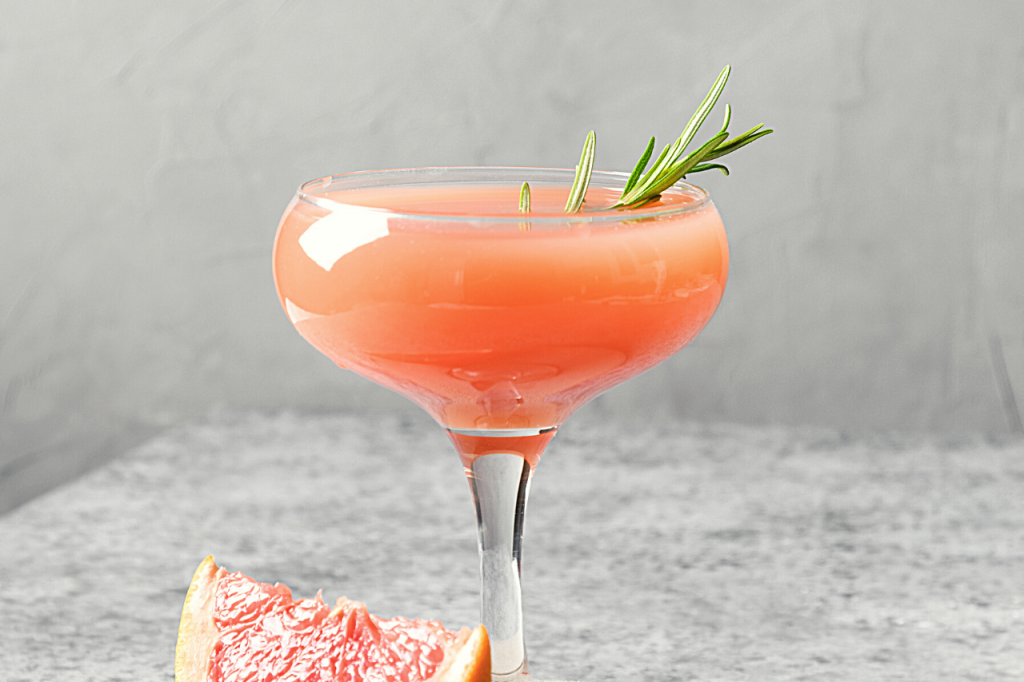 It's almost Thanksgiving in Canada and if you're anything like us, I'll bet your mind is filled with thoughts of pumpkin spice and turkey. There's no denying that this year's celebration is going to be different as we focus on keeping our bubbles small and our loved ones safe.
But, for many of us, that won't detract on the focus of a delicious meal. At our house, we're fortunate that we can indulge in turkey, stuffing (with a gluten-free option), roasted vegetables and delicious sides, followed by pumpkin cheesecake. We always enjoy lovely wines with dinner, but it's also nice to offer up something for those who don't drink or who are driving.
This year, I'll be serving up a Grapefruit & Rosemary Mocktail.
Grapefruit & Rosemary Mocktail Recipe
Serves: 4 drinks * Variations below 
Ingredients 
Rosemary Simple Syrup: (Combine 1/2 cup water with 1/2 cup granulated sugar in a saucepan and heat gently until sugar dissolves, about 5 minutes. Do not let mixture come to a boil. Take off heat and add 3 sprigs of rosemary. Let cool and store in a jar in the fridge. Keeps for 10 days)
2 cups fresh pink grapefruit juice
¼ cup of the rosemary simple syrup
4 cups sparkling water
Instructions (Per Mocktail)
Add ½ cup fresh pink grapefruit into a serving glass. Add 1 Tablespoon (or to taste) of rosemary simple syrup. Stir. Top glass with sparkling water (about 1 cup)
Garnish with rosemary sprig
Served chilled
*Variations:
If you're watching your sugar intake, substitute Lakanto or another sugar substitute
Don't like grapefruit? Try subbing a similar amount of orange juice or 1/3 – 1/2 the amount of lemon juice.
Cheers!