Celebrate softer skin! Whisk away dryness leaving silky, smooth skin with these exfoliating and moisturizing face and body products.
What Makes Skin Feel Rough & Dry?
Softer skin is something we all desire, yet many of us experience skin that is rough, dry and sometimes painful. Dry skin can occur anywhere on the body, but certain areas are more likely to become very dry or even rough and cracked. Dryness tends to occur gradually, starting to feel tight and somewhat rough but then progressing to increased tightness, roughness, cracking and itching. Skin may also start to flake.
When the dryness penetrates into the deeper layers of skin, skin starts to feel very rough. Frequent washing, extreme temperatures, dry air and hot baths can contribute to dryness. Our genes, age and hormone levels also play a role. What we eat along with medications we take may also lead to dry skin.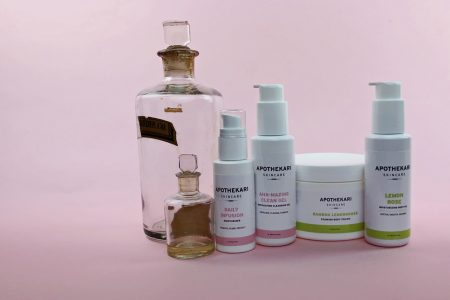 Exfoliate & Moisturize for Softer Skin
Having soft skin requires minimizing exposure to factors that contribute to rough, dry skin:
Avoid dry air by spending less time outdoors in hot and cold weather, and by using a humidifier indoors when the heating is on
Reduce the time spent in hot water by having quick showers instead of long baths
Use gloves when washing dishes to minimize contact with hot water and strong detergents.
Your skincare routine plays a role – stick to gentle products, especially avoiding harsh, stripping cleansers. It's important, as well, to exfoliate and then moisturize. Exfoliation helps to remove the dead, dry skin cells that sit on the skin's surface causing it to look and feel rough and which can slow down the absorption of products you put on top. Moisturizing helps to deliver hydration to skin, locking in moisture.
Our Soft Skin Set includes four products that both exfoliate and moisturize to deliver soft, silky skin on your face and body:
Who's ready for softer skin this winter?