Happy International Women's Day 2018 (IWD)!
Held annually on March 8th, this global day has occurred for well over a century, with the first gathering supported by over a million people in Austria, Denmark, Germany and Switzerland. IWD celebrates the social, economic, cultural and political achievements of women and the day is marked around the world with arts performances, talks, rallies, networking events, conferences and marches.
IWD seems an appropriate time to celebrate all the strong, successful women we know, including the 12 women who participated in our Be Beautiful Apothekari Campaign last year.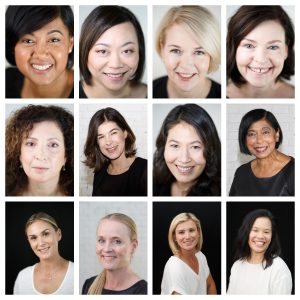 Sara – "Being beautiful is when you can express your true self – values, personality, style and whole being – without fear of repercussion or judgement. Confidence, authenticity, joyfulness and curiosity all contribute to my idea of what being beautiful is."
The theme for IWD 2018 is #PressforProgress, a nod to the growing global movement of advocacy, activism and support surrounding gender parity and sexism. Inspired by the #MeToo and #TimesUp movements, the aim of the theme is to encourage people to continue the vocal fight for equality.
Not just today, but always, let's reflect on progress made, to call for change and to celebrate acts of courage and determination by ordinary women who have played an extraordinary role in the history of their countries and communities. Seize the moment, celebrate, take action and transform women's lives everywhere. The time is NOW.