Relieve dry skin on your body by making one small change this winter! Dryness is something that many of us must contend with during cooler temperatures and while most of us are fully invested in keeping our faces hydrated, our limbs need some love too. This year, consider introducing a body oil into your routine and learn why your skin will love it, in this post.
*save when buying as part of a set in our Hydrating Skin Set.
What Causes Dry Skin?
Dry skin isn't usually serious, but it can be uncomfortable, often accompanied by tightness, roughness, flaking, itching or redness. Severely dry skin, however, can develop deep cracks that may bleed. Dryness increases during the winter when the temperatures are cooler and there is less moisture in the air.
However, it can also occur in hotter climates with lower humidity and may be exacerbated by long soaks in hot water.
You Can Help Manage Dry Skin With:
Quick showers in lukewarm (not hot) water
Mild cleansers
Humidifiers to increase moisture in the air
Moisturizers including creams, lotions and oils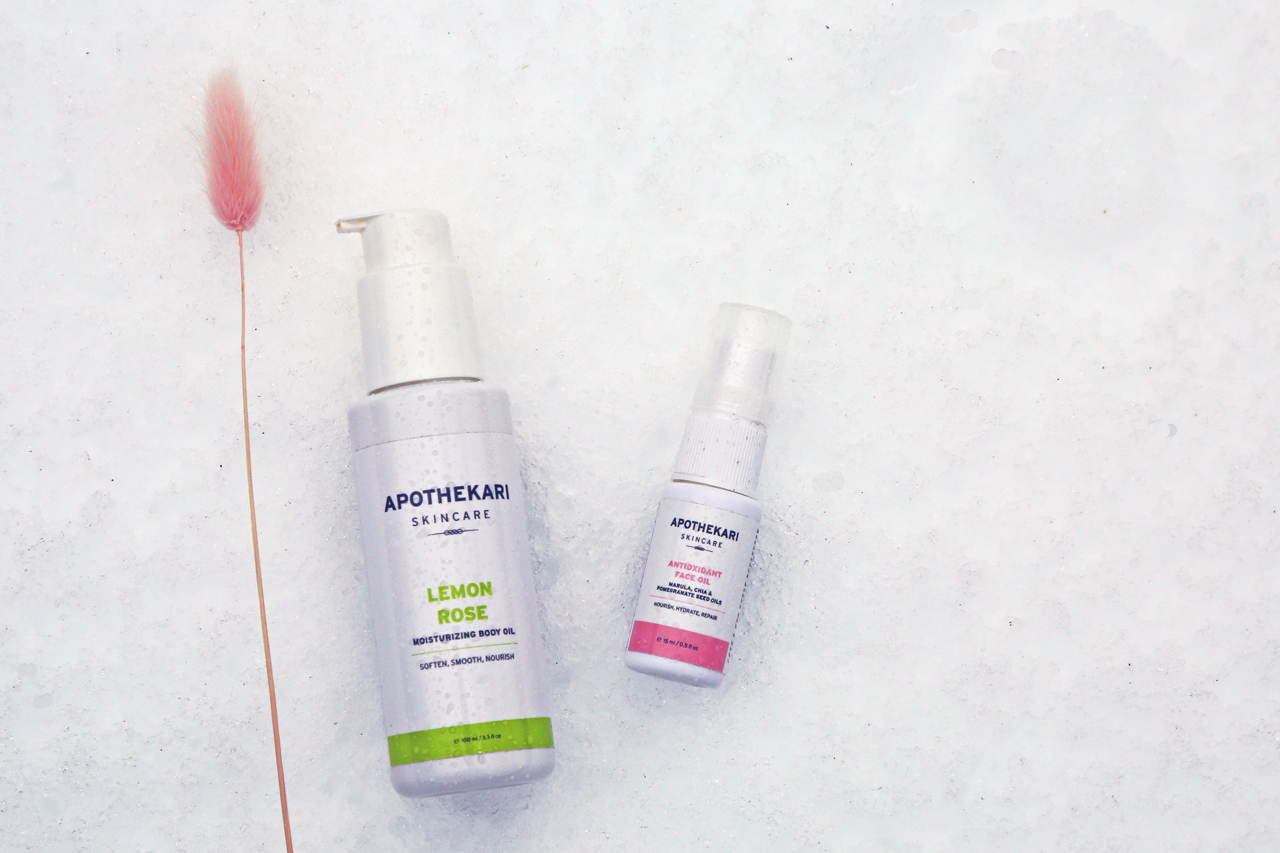 Body Oils Soften Skin Better
You may be used to using a body lotion, but body oils soften skin better. That's because oils mimic the natural lipids found in our bodies, sinking in between skin cells, leading to a better, smoother skin surface, which helps to soften roughness. Oils also are more protective than lotions and much better at locking in moisture. These qualities make them especially beneficial for super-dry skin or eczema.
If you've never used a body oil before, you're in for an experience! Body oils can transform the humdrum chore of moisturizing into something quite luxurious, making you feel as if you're in a gorgeous spa somewhere (the Italian countryside?) instead of your boring bathroom. Scented body oils, like ours, just up the pleasure factor.
How To Use A Body Oil
Body oils absorb best when skin is warm and slightly damp, after towel drying. Applied this way, they can also help to lock moisture. They're not restricted to bath time use only; use a body oil any time of the day to nourish and pamper skin. We like adding a small amount to our body lotion or cream to amp up the hydration.
Beyond their amazing moisturizing qualities for dry skin, try using a body oil as a bath oil or a hair oil.
They also work wonders to soften cuticles on your nails. Have we converted you yet?